I love newborns. Having given birth to four of them myself, I know exactly how you're feeling. In love. Tired. Thrilled. Fascinated. Amazed. Emotional.  Also, tired.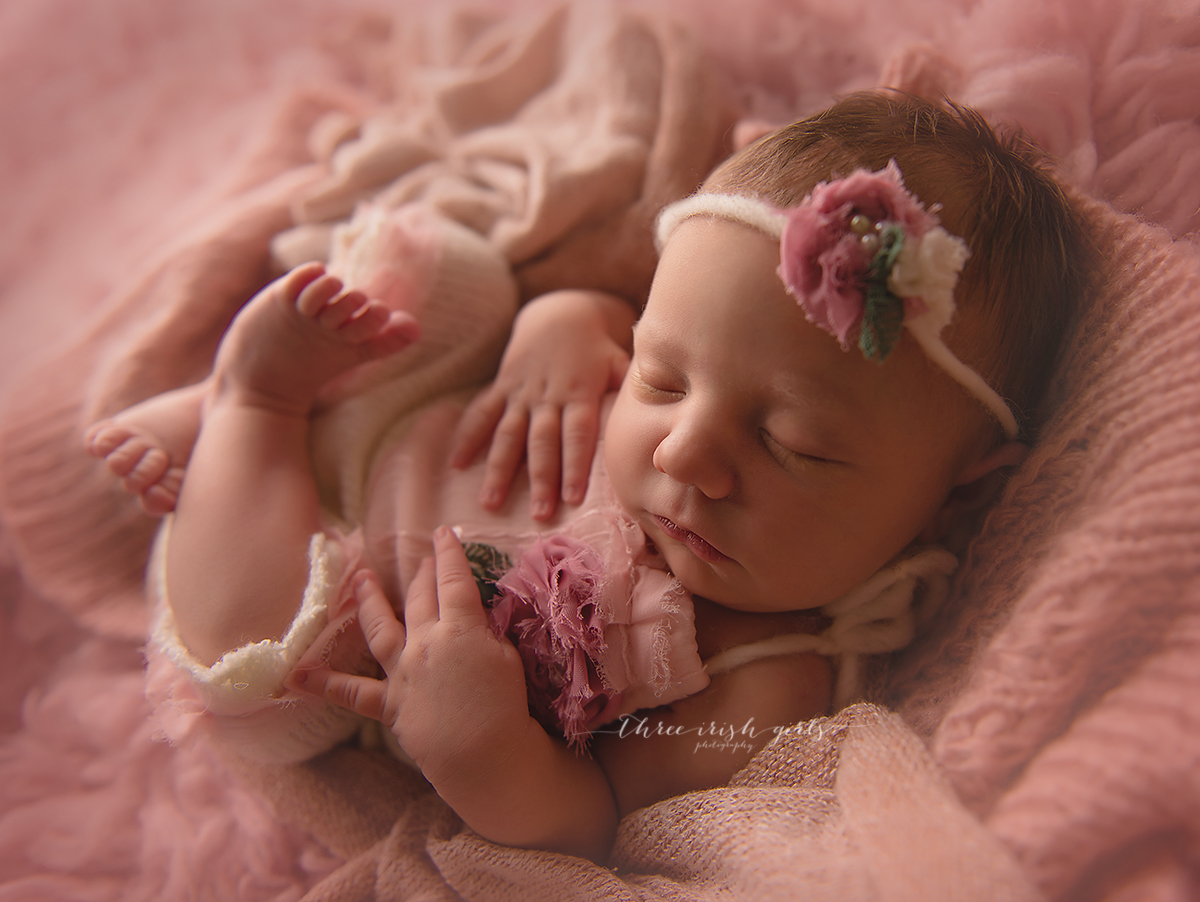 They change so fast. Everyday they grow, come out of their shells a bit more, look different, learn something. It will be over so quickly, and in the delicious haze of new parenthood, your memory might not stand the test of time. But the images we create will.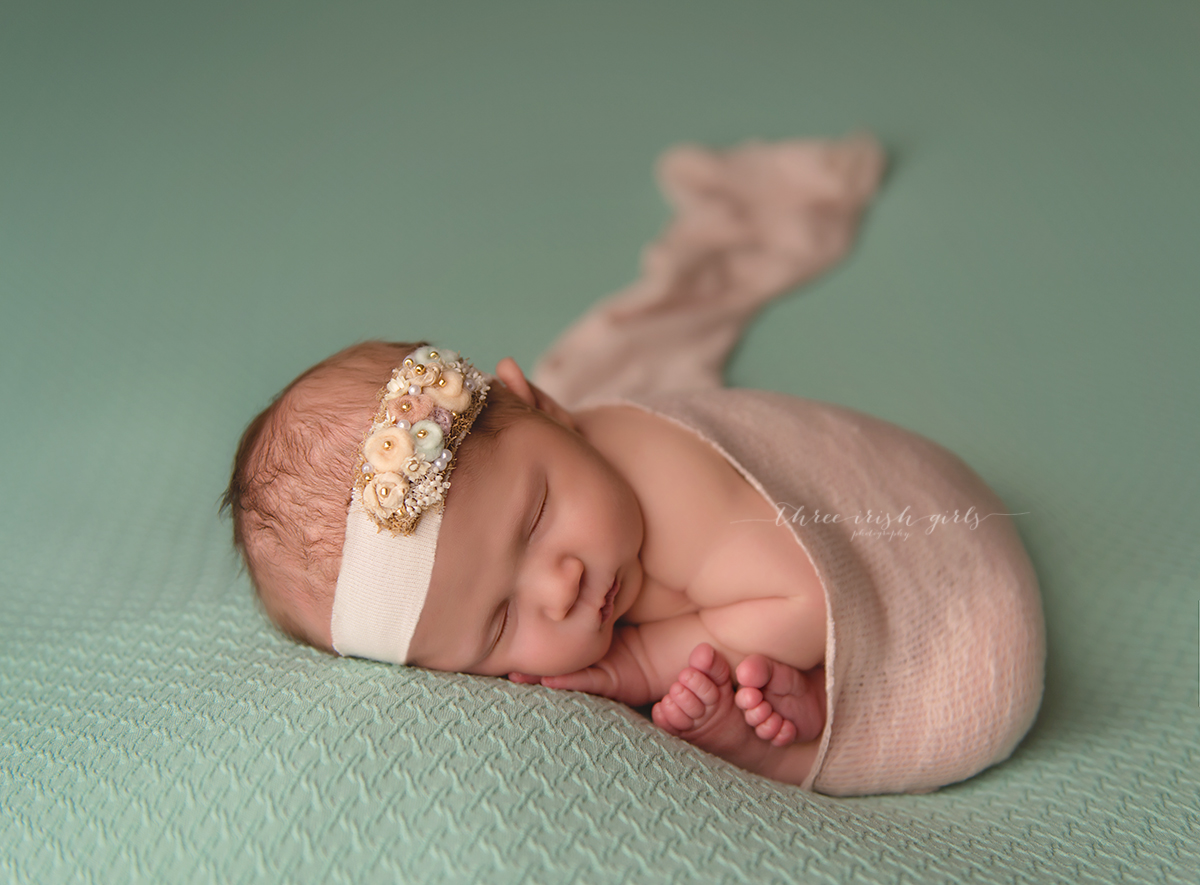 Because I am an experienced mom, I'm very comfortable with new babies. I know how to soothe them, how to hold them, and how to swaddle. Their fussing and crying doesn't bother me a bit, and we'll take as much time as we need to get beautiful pictures of your new addition. Babies need to eat a lot. That's no problem.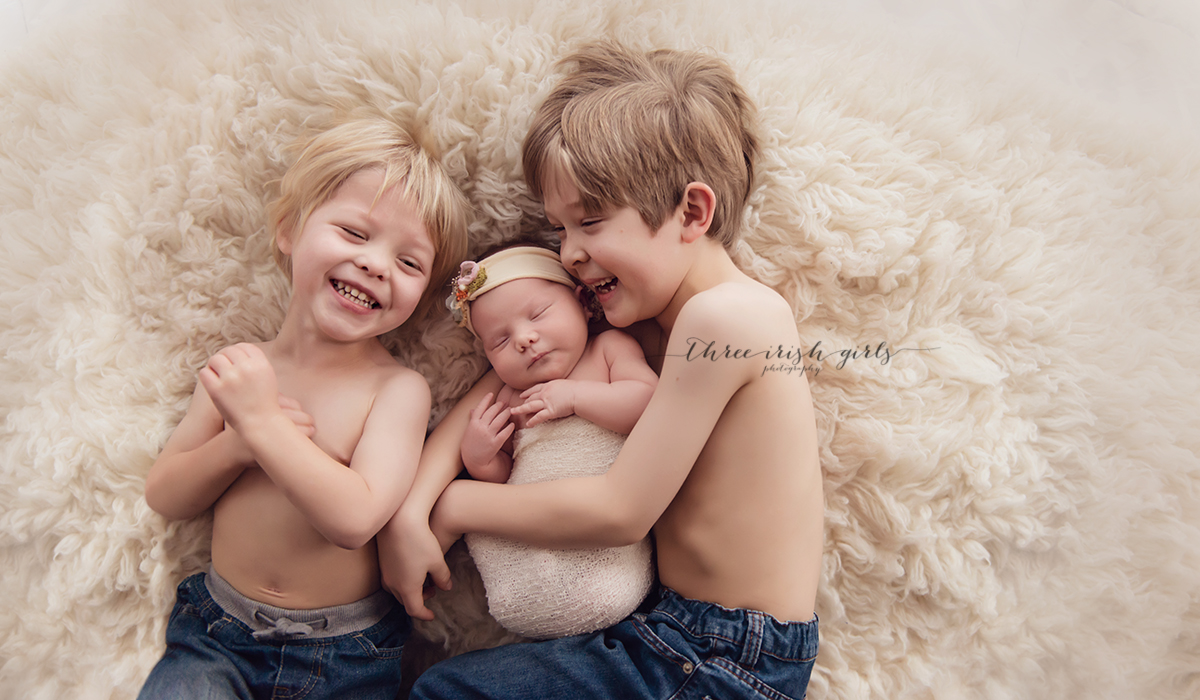 Ideally, I like to photograph new babies within the first ten days of life. But later is OK, too — they'll just be a little less sleepy and easy to pose.
Newborn sessions are relaxed and unhurried. They usually take 3-4 hours, sometimes more, depending on the baby. We let the baby tell us what he or she needs, and follow their lead.
Photography sessions take place in my comfy studio in Duluth, MN with tea to drink, snacks to eat, and a few quiet hours to yourself and your new baby. I regularly have clients from the Twin Ports, Iron Range, Northwestern Wisconsin, and the Twin Cities.
I have an extensive collection of handmade and vintage props that we can incorporate as you like into your session.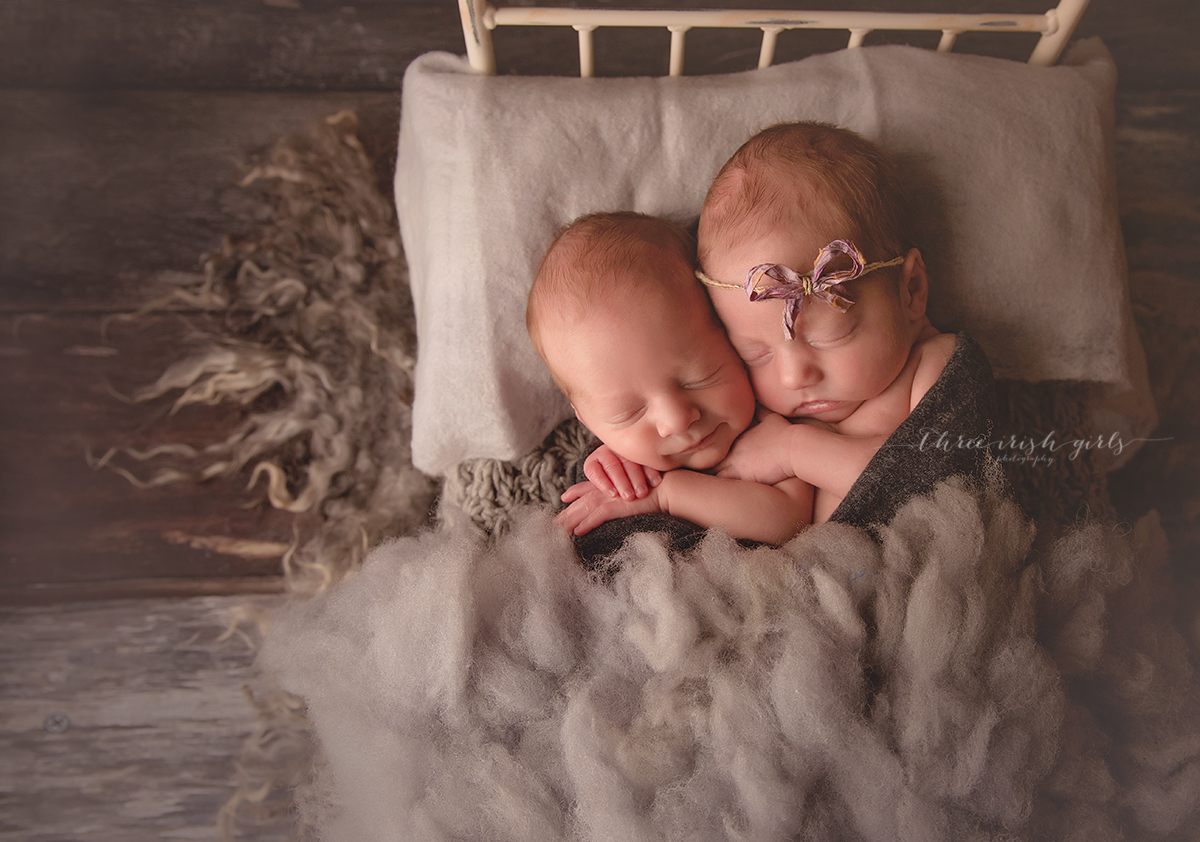 We'll take some posed pictures and some lifestyle pictures, so you get a full range of beautiful images to choose from.  I know you're likely not feeling especially glamorous (you're tired, I know!), but don't pass up the opportunity to be in a few of the images — just your face or your hands, even. Someday your child will stare at the pictures of the two you together when they were freshly earthside.
(Don't worry, I know how to flatter new moms — there is no swimsuit portion of the photoshoot.)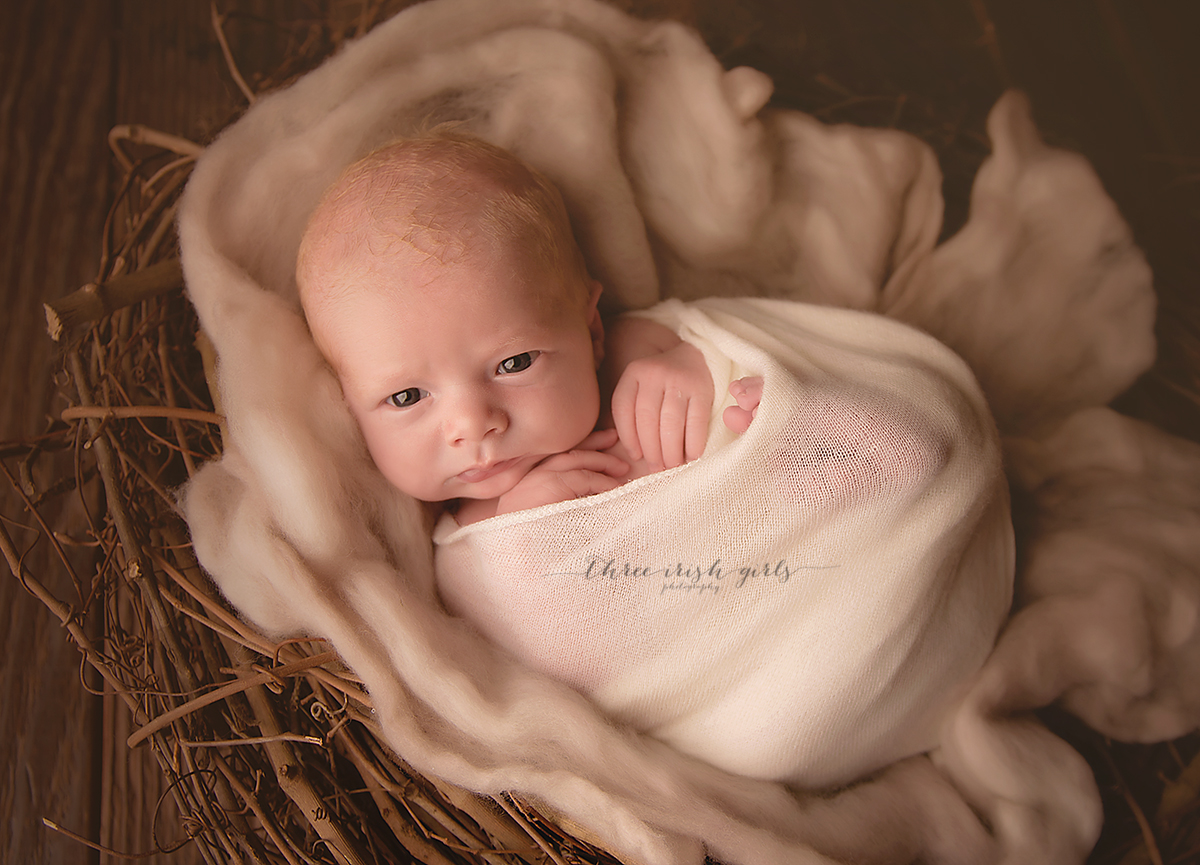 After the session, we'll make an appointment for you to come to the studio, eat some cookies, and fall in love with the images we've created. If you're outside a comfortable drive to Duluth, we can meet online. Together, we'll select the perfect products for your family.
Because of the unique nature of newborn photography, it's best if you contact us early in your pregnancy to reserve your spot. But if you didn't and baby is already here, feel free to call or email! I will do my best to fit you in.
The session fee for newborns is $150, collections begin at $299, and print and digital negative options are available.
If you'd like to book a newborn session, give me a call at (218) 464-6888, or email me at info@threeirishgirlsphotography.com