Your everyday moments are the ones you'll treasure most. The after school snacks. The goodnight books. The lawn chair by the lake. The skinned knee hugs. This is the good stuff.  Don't forget to document who you were, all together as a family.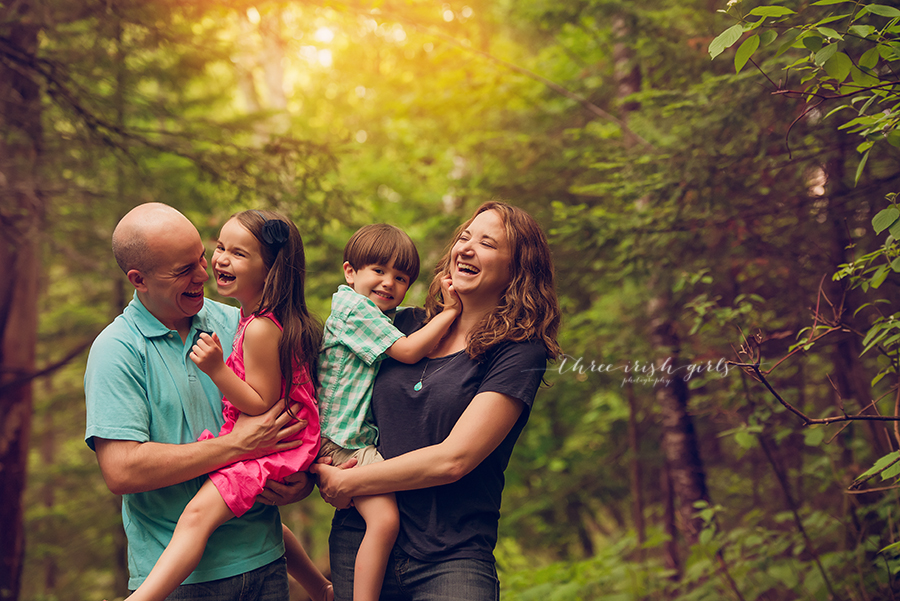 Family sessions are fun, not stressful. Don't worry about your children behaving like perfect angels — mine don't all the time (and I have four!). Don't worry if your son needs a haircut or your daughter's pigtails are crooked. Someday the imperfections will be absolutely endearing, part of the cherished memory of this day. Don't worry if you don't have coordinating designer outfits. Just be yourselves, and let me capture the connection between each of you; mothers and daughters, siblings, fathers, sons, grandparents, and everything in between.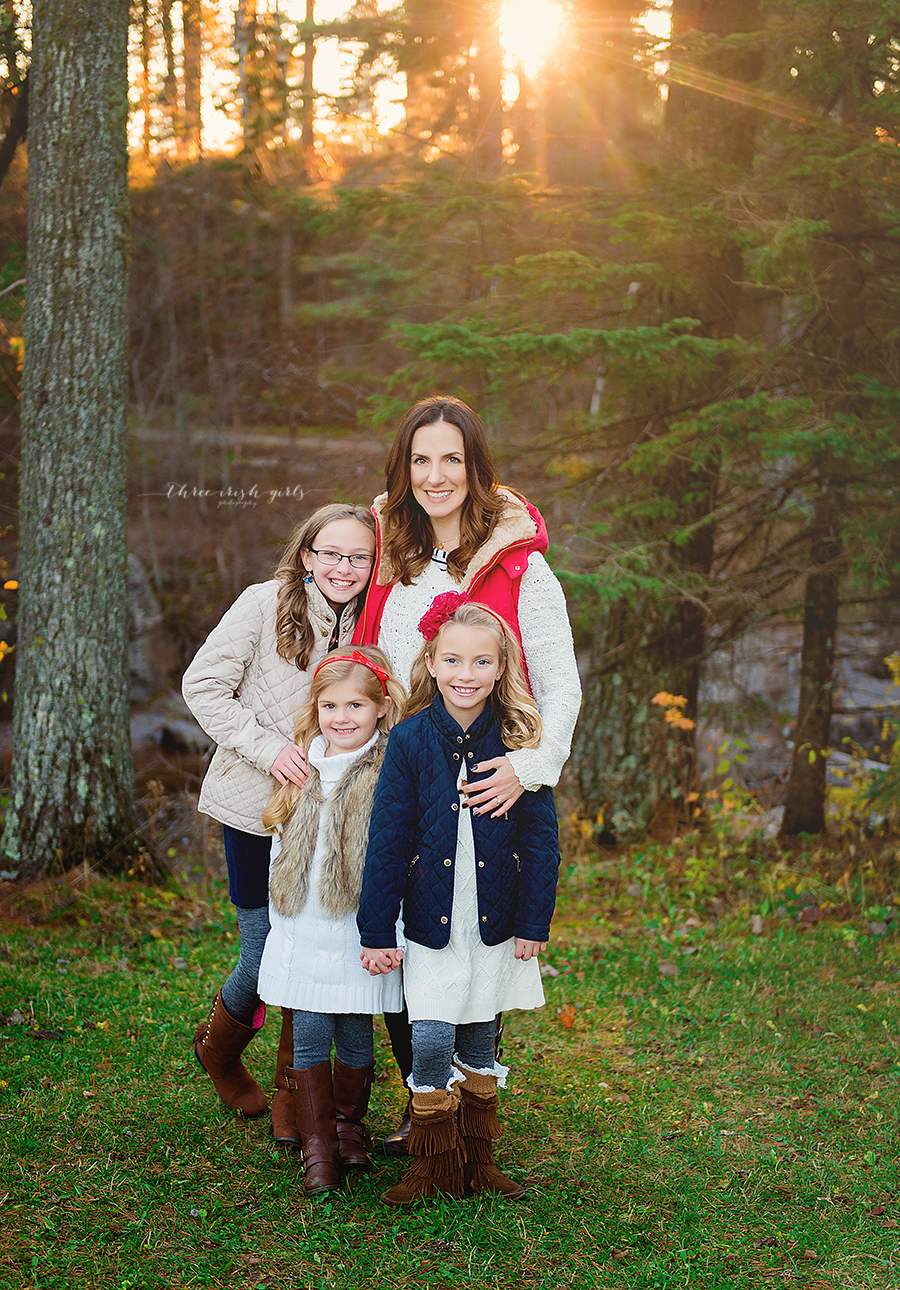 We'll spend an hour or two at an outdoor location or in my studio talking, laughing, and making memories. Memories you'll be able to see every day on your walls.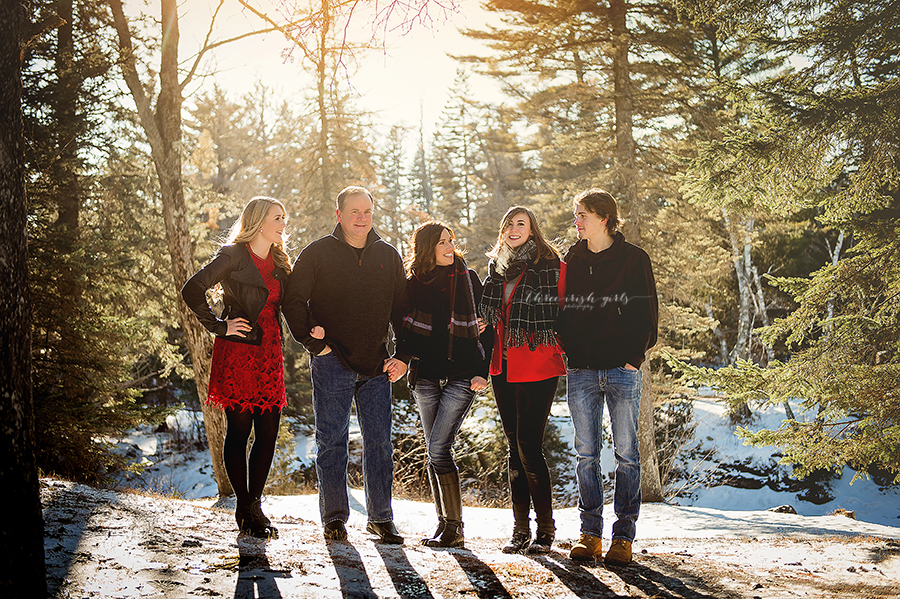 Families can be any configuration of your choosing, large or small. I think there's something wonderful about one parent and their same gender children, something achingly beautiful about a grandpa and his new grandbaby, something exuberant about a large extended family assembling for a portrait on a sparkling winter day.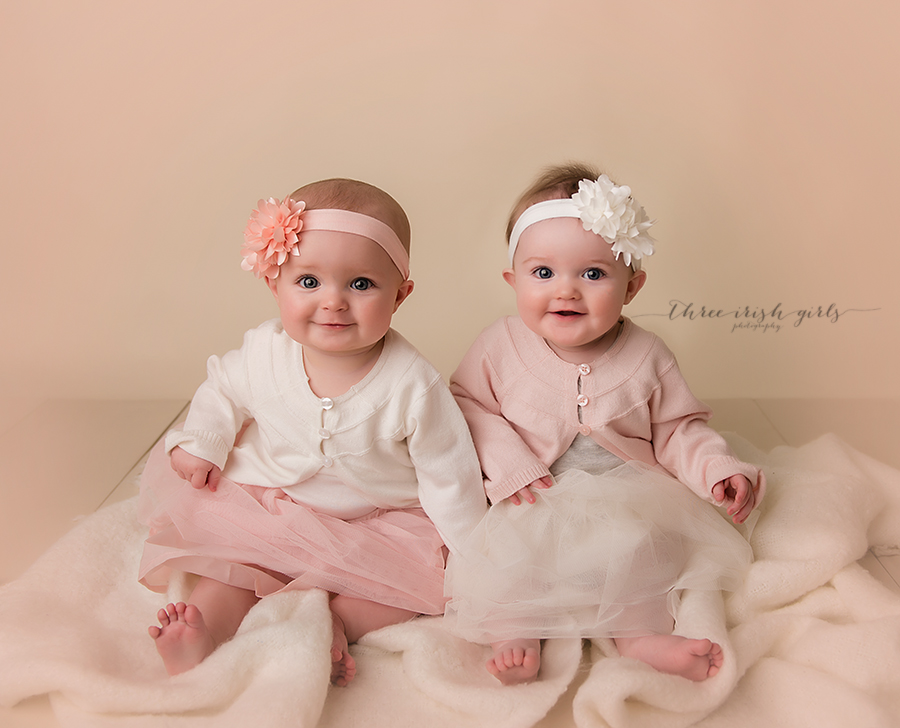 Our family sessions begin at $499, and can take place anytime of year.  Both digital negative and print options are available.  A $150 session fee is due at the time of booking.
To book a family session, call us at (218) 464-6888, or email me at info@threeirishgirlsphotography.com.